Haverhill High School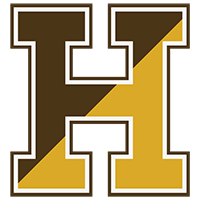 Home of the Hillies!
The Mission of Haverhill High School is to produce self-directed learners who read, write, and speak effectively in Standard English and who apply analytical and technological skills to interpret information and problem solve.
FREE MEALS – ALL STUDENTS, ALL SCHOOLS
Free Meal Pickups Run Daily from 3:00 p.m. – 4:00 p.m.
SY 2019-2020 Community Eligibility Provision
Welcome to Hillie Nation

Welcome to Haverhill High School. Haverhill High School is truly a comprehensive high school that puts the needs and interests of you child at the forefront of everything we do. Click on the link below, Haverhill High School: Your City, Your School and discover what Haverhill High School is all about!

This new website is under construction so please pardon our broken links while we update our information.

Industry, Educators Urge Kids to 'Manufacture Your Future', Launches New Website

No More "Laverne and Shirley"…  No More "I love Lucy" in the chocolate factory…  Those days of manufacturing are over….

In the following article, industry leaders discuss the change from historically perceived notions of manufacturing to the Science Technology Engineering and Math skills required for todays manufacturing jobs…  Preparing our students now,  is critical for their future success..

Discovery Education and Alcoa Foundation — the philanthropic branch of the metals manufacturing company — are rolling out a new initiative: Manufacture Your Future.